See on Scoop.it – healthcare technology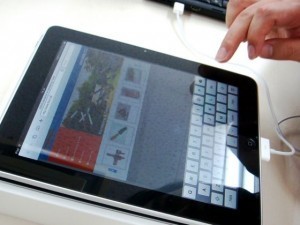 As the mobile world continues to open new opportunities in all aspects of life, physicians, like all of us, know that they will come to rely more on these devices to practice, communicate and collaborate.
Clinicians and practice leaders continue to embrace the devices in the care setting, and they expect practices to allow them in their work. When technology delivers upon its promise and actually makes life easier, it is obviously going to be supported and used.
Patients are not the only ones who will become more engaged as mobile devices continue to infiltrate healthcare; physicians, too, are reaping the so-called rewards.
As the debate continues to rage about the efficiencies created when EHRs are used in a practice setting, there seems to be little argument as to whether tablet PCs, smart phones and even applications like Skype actually improve the business of communication and interaction with patients and their physician partners and physicians with their colleagues.
A physician whom I very much respect, Dr. David DeShan, is one such physician who communicates with patients and colleagues via Skype from his mission outpost in Moscow, Russia.
Spending weeks at a time in Russia each year, he also maintains his status as a partner and practicing physician at a growing OBGYN clinic in Midland, Texas. As an early adopter of the virtual visit, DeShan is able to maintain contact with his patients if they need a consult, and he's also able to maintain his connection to his practice so he can check labs, review diagnosis and provide counsel to his practice mates should they request it.
See on electronichealthreporter.com