See on Scoop.it – healthcare technology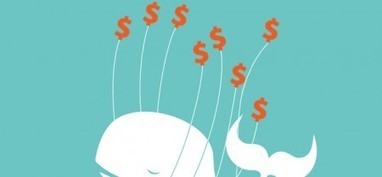 Until now, Twitter has been a darling for healthcare communicators, the new rules potentially souring these relationships, too. Although open-domain and therefore inherently problematic for health-related tweets that otherwise demand more privacy, Twitter has proven itself time and again in everything from emergency response to HCP peer-to-peer to patient education and empowerment. All that can and will continue, but developers be damned.
If Twitter's goal is to control how end-users see tweets, then like it or not, effective or not, contextual advertising will be the norm for patients, caregivers, healthcare professionals, and institutions such as hospitals and payers. Worse still, developers might not be able to create—or will be limited in terms of how they create—compelling aggregator tools such as our own HealthTweeder, and engaging communities such as The Diabetes Nest.
So what does all this mean for digital health? The bad news is that Twitter has finally "grown up," but in a way that sacrifices openness and accessibility for content lockdown and forced advertising. The worse news is that few if any third-party developers will lend their innovation and creativity to this vibrant channel, limiting the potential for health benefits and #socialgood we've come to expect from the world's biggest and brightest SMS engine.
See on www.pixelsandpills.com