See on Scoop.it – healthcare technology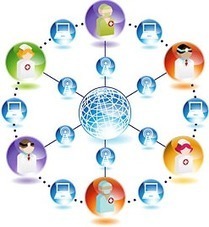 The quantum leap we need in patient care requires a complete overhaul of record-keeping and health IT. Leaders of the health care field know this and have been urging the changes on health care providers for years, but the providers are having trouble accepting the changes for several reasons.
some elements of a new health care system that are promoted by thought leaders, that echo the evolution of other industries, that will seem utterly natural in a couple decades–but that providers are loathe to consider.
1. Reform will not succeed unless electronic records standardize on a common, robust format
2. Reform will not succeed unless massive amounts of patient data are collected
3. Reform will not succeed unless patients are in charge of their records
4. Reform will not succeed unless providers conform to practice guidlines
5. Reform will not succeed unless providers and patients can form partnerships
See on radar.oreilly.com