See on Scoop.it – healthcare technology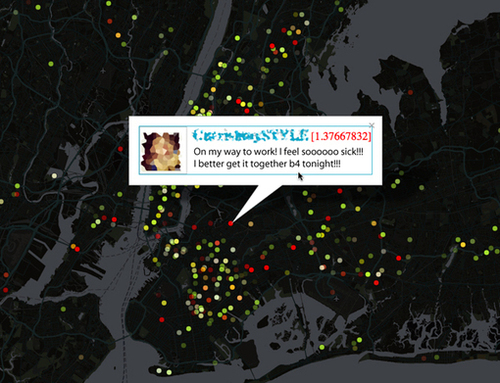 If you've been walking around a public place lately, you've come in contact with a lot of people. Some of those people may have been sick. And if you've been hanging around enough of them as they cough and sneeze, then you might be about to get sick too.
That may sound obvious, but Adam Sadilek at the University of Rochester in New York and colleagues have applied the idea to a pile of Twitter data from people in New York City, and found that they can predict when an individual person will come down with the flu up to eight days before they show symptoms.
It's a similar idea to Google Flu Trends, which tracks how often people search for "flu" and related terms on the search engine and uses that information to provide daily updates on where outbreaks are occurring and how they're spreading.
See on www.newscientist.com