See on Scoop.it – healthcare technology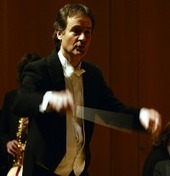 Aging population, technology expectations, medical advances, consumer empowerment, changing workforce, and reform policies are amplifying the pressure to transform an already stressed healthcare system.
Today's physician-centric "sickcare" model is simply not sustainable. Over 75 percent of healthcare expenditures go toward chronic disease management rather than the individuals' overall health management. This model drives spending, not outcomes as observed in many economies. The US spends 18 percent of GDP on healthcare. Most developed economies spend 10 to 12 percent of GDP while developing economies are spending 4 to 8 percent on healthcare. And these costs are projected to increase 200 percent by 2050.
The World Health Organization estimates that 20 to 40 percent of healthcare spending is wasted through inefficiency (2011 Millman Medical Index, May 2011). Time and motion studies have shown nurse staff spending less than 20% of their time on direct patient care. This leaves most of their time consumed in documenting basic information, coordinating workflows, and chasing assets.
See on h30507.www3.hp.com