See on Scoop.it – healthcare technology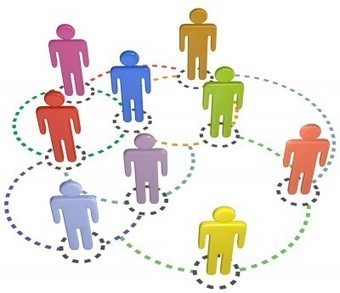 Increasingly, healthcare organizations will be using social networks to link together a very fragmented industry
In a recent PriceWaterhouseCoopers presentation, as well as during an interview I conducted last week, I was reminded how important it is to remember the patient in everything we do in healthcare IT, and use that to inform the steady march toward healthcare reform.
In an interview about the launch of the Central Illinois Health Information Exchange (CIHIE), Joy Duling, executive director, said it best: "When we all take off our nametags at the end of the day, we are all patients, parents of patients, and children of patients."
All organizations that will be connecting to CIHIE are committing to sharing six data points: demographics, medications, allergies, problem lists, diagnostic results, and immunizations, to help give a more complete view of their patients.
A huge part of putting the patient at the center of care, and which will be integral in creating patient-centered medical homes and accountable care organizations (ACOs), is really investing in social media in as PriceWaterhouseCoopers puts it a "thoughtful and deliberate" way, which "will be an increasingly important element of a health industry organization's business strategy." The healthcare consultancy also said it was important to "embrace social media as a mindset, not just a channel."
"Social media is really pulling together an otherwise very fragmented industry because it's putting the patient or member at the center of the conversation," said Vaughn Kauffman, principal and payer advisory leader, health industries advisory, PriceWaterhouseCoopers, during the "Social Media 'Likes' Healthcare" webinar.
source: http://www.healthcare-informatics.com/blogs/jennifer-prestigiacomo/social-media-mindset-not-just-channel
See on www.healthcare-informatics.com