See on Scoop.it – healthcare technology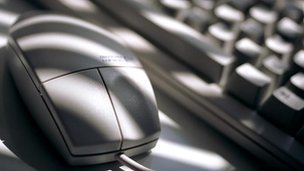 How Donna Cryer was able to keep her diagnosis of ulcerative colitis from dictating her style.
Donna Cryer is celebrating 17 years since her liver transplant, a result of her diagnosis of ulcerative colitis at a young age. Through health information technology (health IT), she can better manage her symptoms on-the-go and enjoy a successful career and home life. Here is her story.
For me, electronic health records (EHRs) are a core element of health IT and have great potential to improve patient care. I eagerly await the full integration of electronic health records across all of my providers to accelerate their exchange of information and improve the coordination of my care.
Managing Symptoms with Mobile Apps
My first exposure to health IT was an old-fashioned electronic bulletin board for patients to share information about their transplant experiences. It seems light years from the online patient forums that I participate in today. For me, one of the most directly impactful health IT examples is a mobile phone app I use to track my persistent GI symptoms. This enables me to better organize what I call, "patient generated data." Since so much of what is relevant in my condition happens outside of the doctor's office, electronically recording my symptoms in real time has empowered me to be a better patient and reporter of my symptoms. This information – from symptoms to frequency of flare ups – ultimately allows my physician to make better decisions regarding my health.
See on www.healthit.gov