See on Scoop.it – healthcare technology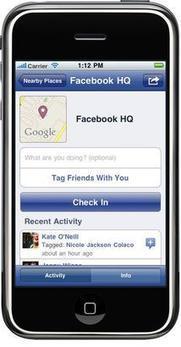 The computer revolution has already done much to drastically change the face of education in the world and with high speed (instant!) internet, programming to allow for immediate file sharing and a more savvy set of consumers, education is set to be completely revolutionized by the digital age. Such steps are already taking place, with more and more people achieving their degrees through distance education and schools offering online courses to a younger and younger audience.
The digital age has some serious advantages for the education system, not the least of which being the fact that students can learn more at their own pace, explore content which interests them and access cutting edge content.
So it goes for basic education and different degrees, but there are still some programs which have yet to jump on the band wagon and one of them is the health and medical education field. Social media though could be opening up the medical education field to the world of the internet, through the idea of turning passive learners into active listeners (as stated by Emergency medicine physician Mike Cadogan).
Social media allows for the ability to learn by participation and to let doctors, nurses and care aids share their experiences (carefully, without breaking confidentiality), share innovations in the field, and support each other in the face of things like death and illness. And of course, the same would go for students in these fields who would be able to access better case studies, see exactly how people are working in their chosen field and get advice. In short, social media builds communities in the medical field; something which many people benefit from.
source: http://healthishblog.com/social-media-and-health-education/
See on healthishblog.com