See on Scoop.it – healthcare technology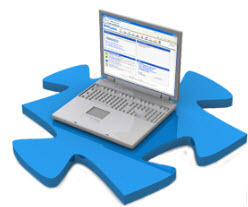 The most productive benefits of utilizing an electronic medical records (EMR) system are practice efficiency, cost reduction and quality of care delivery. While these benefits might persuade physicians to adapt EMRs, the true potential of an EMR lies in information management.
By centralizing the patient demographics, complaints, diagnosis and medical history, an EMR effectively creates a data bank which can be accessed to aid medical research, manage health risks, and improve patient care.
In 2009 researchers at Children's Hospital Boston conducted a study by mining more than 500,000 de-identified health records from Massachusetts in order to capture and analyze any specific pattern that would enable them to determine future diagnoses of domestic abuse. Later that year, the researchers published their results citing 88% accuracy of the diagnoses derived from their data mining reports.
Most advanced EMRs allow for sophisticated reporting using complex queries and data collaboration. Physicians can utilize the information collected to better deliver personalized care, accommodate exceptions and improve practice outlook.
See on curemd.wordpress.com