See on Scoop.it – healthcare technology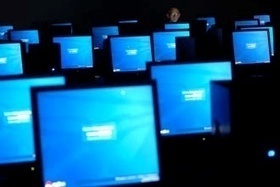 Healthcare organizations pay 17 percent more for technology than any other industry, according to a study conducted by Net(net), an information technology peer networking company (pdf).
The healthcare industry makes significant technological investments to provide critical patient care and manage organizational decisions. However, healthcare organizations pay more than 29 industries sampled in the report. According to the report, there are 12 reasons why healthcare providers pay more for information technology.
1. Healthcare organizations focus on patient care and safety. Healthcare organizations require high performance and reliability in information systems. For this reason, the total costs of these initiatives pale in comparison to potential liabilities, and providers justify high prices. According to the report, when justification for a product is high, customers pay less attention to the price, allowing IT vendors to charge considerably more.
2. Healthcare organizations often lack a profit motive. Without a profit motive, providers may not be as driven by quarterly financial goals and do not view significant and costly investments in technology as a competing value to a quarterly financial target, according to the report. For-profit companies may delay capital investments in order to meet quarterly goals whereas non-profit companies, like healthcare organizations, may not.
See on www.beckershospitalreview.com