See on Scoop.it – healthcare technology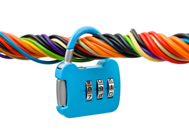 Current technologies could easily be modified such that remote interactions between providers and medical devices (e.g. to reprogram an insulin pump or pacemaker) would be possible. The possibility of hacking into an insulin pump was recently demonstrated by a Type 1 diabetic on his own device.[4].
Our review of recalls and adverse events from federal government databases reveals sharp inconsistencies with databases at individual providers with respect to security and privacy risks. Recalls related to software may increase security risks because of unprotected update and correction mechanisms. To detect signals of security and privacy problems that adversely affect public health, federal postmarket surveillance strategies should rethink how to effectively and efficiently collect data on security and privacy problems in devices that increasingly depend on computing systems susceptible to malware.
See on www.plosone.org