See on Scoop.it – healthcare technology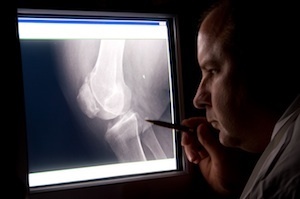 Apple's iPad is just as accurate as a DICOM calibrated secondary-class monitor for reviewing MRI images, according to research featured in the August edition of the journal Academic Radiology.
For the study, 13 American Board of Radiology board-certified radiologists examined 31 cases on both devices. Thirteen of the cases contained one of four presentations: spinal cord compression, cauda equine syndrome, spinal cord hemorrhage, or spinal cord edema. The remaining 18 cases served as controls.
The researchers found no statistically significant differences between either of the devices, leading them to conclude that the iPad is a good option for aiding initial review of MR spinal emergency cases.
"As evidenced by these findings, the iPad may represent a possible solution to the evaluation of MR images and diagnostic decision-making in spinal emergency cases when reviewed by experienced radiologists without access to secondary-class displays," the study's authors, according to CMIO. "It also reinforces the Food and Drug Administration decision to give clearance for the use of the iPad for diagnostic decision-making while using an appropriate software application."
Read more: iPad, secondary-class LCD monitors equal for medical imaging – FierceHealthIT http://www.fiercehealthit.com/story/ipad-secondary-class-lcd-monitors-equal-medical-imaging/2012-07-17#ixzz20xTHb8Eu
Subscribe: http://www.fiercehealthit.com/signup?sourceform=Viral-Tynt-FierceHealthIT-FierceHealthIT
See on www.fiercehealthit.com