See on Scoop.it – healthcare technology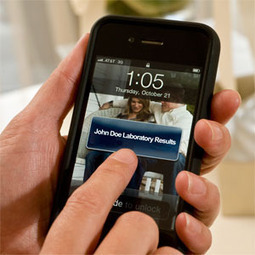 Although the number of mobile health applications has grown dramatically over the past few years, there has not been a corresponding rise in the number of people downloading health apps, the Washington Post reports.
Rise in Mobile Health Apps
Brian Dolan, editor and co-founder of MobiHealthNews, said data show the number of consumer health apps in the Apple Store has increased from 2,993 in February 2010 to 13,619 in April 2012.
He noted, "But a persistent trend is that the majority of these apps are focused on tracking fitness or diet … and far fewer are focused on what most people would consider true health problems, like chronic conditions or chronic condition management."
Low Download Rates
Recent data from the Pew Internet and American Life Project indicate that about 88% of U.S. residents have a mobile phone and about 50% of those are smartphones. However, only about 10% of smartphone users have downloaded health-related apps, a figure that has remained steady since 2010.
Susannah Fox, lead health researcher for the project, said, "We are in a situation where we have the technology and we certainly have the need — just look at all of the statistics on the rise of obesity and other unhealthy trends." She added, "But what we have not yet seen is an uptick in the percentage of people who are adopting and using these health apps."
See on www.ihealthbeat.org