See on Scoop.it – healthcare technology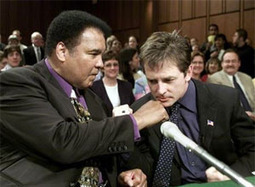 Software like Apple's Siri that responds to your voice is convenient and incredibly cool, but what if a similar kind of voice analysis could diagnose disease? A new initiative aims to make detection of Parkinson's disease as easy as making a phone call. Computer algorithms developed by TED Fellow and applied mathematician Max Little can analyze vocal recordings for characteristic anomalies in an individual's voice brought on by the disease. The noninvasive method can detect Parkinson's with 86 percent accuracy in blind testing of 50 voices, and the rate increases to 99 percent when individual's have mid to late stage Parkinson's.
As Little told the BBC, "This is machine learning. We are collecting a large amount of data when we know if someone has the disease or not and we train the database to learn how to separate out the true symptoms of the disease from other factors." The effort was announced at this year's TEDGlobal.
See on singularityhub.com