See on Scoop.it – healthcare technology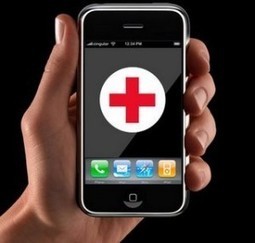 Managing chronic diseases like diabetes is a priority to lower overall healthcare costs. Now there are 21st Century tools that have the potential to transform how this debilitating disease can be contained.
A new reportby a national health policy institute, NEHI, provides a glimpse of how mobile technologies are reshaping diabetes management. These devices or programs all use wireless technology toprovide real-time reminders and alerts, and translate and interpret data over a certain length of time. Some applications have the added functionality of allowing users to share data with caregivers and physicians and feed educational materials to the patient based on trends identified.They fall under the three following categories:
Enhanced Blood Glucose Monitors
These new devices use wireless signals to collect blood glucose readings, transmit the data and provide real-time information, all from a single device thereby removing the need for users to manually log readings using their smartphones. Ultimately they can replace the standard blood glucose monitors, according to the report. The first smart blood glucose monitor that the FDA approved was Sanofi Aventis' iBGStar, which can work on its own as well as with an iPhone. Another FDA cleared device is the TelCare Glucose Meter which automatically uploads results online. It does not need any hardware like the iPhone but users can sync data from the device with an iPhone App if they choose to.
See on medcitynews.com