See on Scoop.it – healthcare technology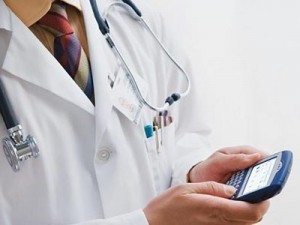 The mobile health (mHealth) market is a burgeoning market, growing every year.
A typical industry diagram would demonstrate that it has moved from the introductory stage–where the first iPhone and medical apps were released, and is now in the decidedly growing stage of the product life cycle.
As the industry matures, more and more people are taking notice of this billion dollar industry.
Indeed, it would be absurd a couple years ago to see a doctor pulling out an iPhone to check a patient's blood sugar, or cardiogram results. Now, such practices are commonplace.
In fact, we have reviewed apps such as Track 3 which is an patient-centric diabetes planner and carb counter that logs and charts the following: glucose levels, exercise, medications, and weights. There is also a study reported by the iMedicalApps team over Glucose Buddy, which concluded that there was a significant decrease in HbA1c in comparison to a control group receiving only usual care.
See on www.imedicalapps.com