See on Scoop.it – healthcare technology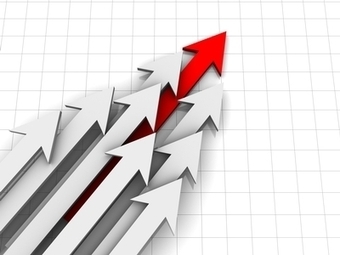 A new report shows healthcare growing faster than any other industry in the U.S. between now and 2017—expanding 6.4 percent per year—with spending on telecommunications and IT outpacing even that, growing at a compound annual growth rate of 9.7 percent over the next five years.
If the prediction comes to pass, wireless networking, digital healthcare and related businesses will rise from an already substantial $9.1 billion segment to $14.4 billion.
The report pointed out that, big as those numbers may be, $9.1 billion only represents 0.3 percent of total healthcare spending, which is currently $2.8 trillion and would reach close to $4 trillion if Insight's forecast proves out.
"Pervasive wireless and broadband access, electronic monitoring, data storage requirements, digitized healthcare collaboration, and demographic changes—all of these factors—will come into play over the next five years," according to the report's executive summary. "The telecommunications service providers and equipment manufacturers who can address these dynamic requirements will be the winners."
Among the report's key projections:
Telemedicine will broaden providers' reach into remote areas, facilitating expansion.
Outfitted with continuous patient monitoring and data transmittal capabilities, already-pervasive wireless and broadband access will enable providers to only see patients when conditions dictate intervention according to pre-determined treatment rules.
As regulations force providers to deal with exponential growth in data storage requirements, they will increasingly rely on outside service firms to "stitch together their existing networks, interconnect adjacent providers and build data center platforms in the 'cloud.'"
Consumers will pay higher disposable income for healthcare services while the aging population drives demand for more inpatient and outpatient services.
Digitized healthcare will drive new collaborations within, among and between provider entities.
"Much of the high costs inherent in the current [healthcare] system are related to the proximity of patient and provider, as well as to the archaic administrative systems used to manage records and exchange information," said Insight in a news release."Telecommunications can bridge these proximity and system gaps."
Copy to the Executive Summary: http://www.insight-corp.com/ExecSummaries/telehealth12ExecSum.pdf 
source: http://www.cmio.net/index.php?option=com_articles&view=article&id=34388:report-healthcare-telecom-it-to-grow-faster-than-healthcare-over-next-five-years
See on www.cmio.net