See on Scoop.it – healthcare technology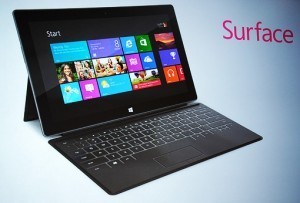 It should not be a surprise that Physcians are not fans of Microsoft products – namely Windows and Internet Explorer.
Much of this hatred is due to hospital enterprise solutions still using outdated versions of Internet Explorer.
Ask a physician friend to fill you in if you need a better idea.
On a personal note, I had been dreading the forthcoming Microsoft tablet because I know Microsoft products make Hospital health IT departments salivate.
We commented last year how many Hospital IT cite physicians using the iPad at work as their biggest headache. I knew as soon as Microsoft launched a tablet Hospitals would gravitate towards the product, no matter if it was good or not — but because of "legendary" Microsoft enterprise solutions.
I was set to start the countdown to purgatory — when I would be forced to use a Microsoft tablet in the Hospital wards.
source: http://www.imedicalapps.com/2012/06/surface-tablet-microsoft-doctors/
See on www.imedicalapps.com