See on Scoop.it – healthcare technology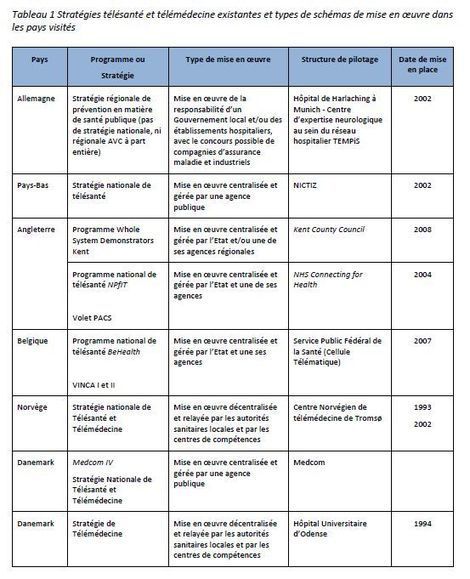 In terms of ground-breaking experiences and nationwide implementation, e-health varies considerably from country to country.
The first experiments in the US
Despite being considerably driven by the advent of ICT, telemedicine was not a 21st-century invention: the very first remote consultation via a 2-voice interactive television was carried out in the USA in the late 1950s in psychiatry. Around the same time in Canada, a remote radiology diagnosis was carried out by sending the X-rays via coax cable.
Other significant examples include the role of space programmes in remote healthcare monitoring and, in particular, NASA's innovations in monitoring the health of astronauts in Space.
With remote medicine programmes via videoconferencing being conducted as early as 1993 in the USA and some $100 million invested in modernising and organising healthcare, the nineties was a turning point in telemedicine.
The countries that are ahead of the game
The United States, Canada and Northern Europe are the most advanced and active in the field, due to an early adoption of new technologies in medical practices and the development of specific public policies.
In a report entitled "A Study of e-health and Telemedicine in Europe" published in 2011, the ASIP (French government agency on shared IT systems in the healthcare sector) and the FIEEC (French Federation of Electrical, Electronic and Communication Industries) give details of public programmes, governance and financing models, legal frameworks, private initiatives, technology choices, and indicators implemented in each country examined (the United Kingdom, Belgium, Norway, Denmark, Netherlands, Germany) and analyses key success factors. Based on initiatives implemented between 1993 (Norway) and 2007 (Belgium), many of which are still underway, this report sheds interesting new light on developments in e-health in Europe. – Link to Report http://esante.gouv.fr/sites/default/files/Etude_europeenne_Telesante_FIEEC_ASIPSante.pdf 
Source: http://www.econo-blog.com/blog/telemedicine-in-europe-and-the-us
See on www.econo-blog.com