See on Scoop.it – healthcare technology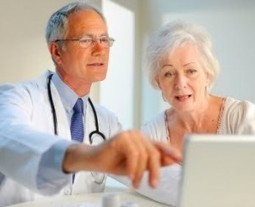 Healthcare providers are converting to electronic medical record software in record numbers and even patient portal systems are gaining new users as doctors aim to drive patient engagement and meet Meaningful Use requirements. With EMR and patient portal technologies stealing the show, personal health records (PHR) seem to be losing traction with users, and many PHR systems have gone the way of the dinosaur.
What is PHR software and who maintains it?
Unlike electronic health records which are housed in a practice's EMR software and maintained by providers, personal health records allow patients to enter, maintain and edit their own health information. Within a PHR, patients can store important health data including allergies, current medications, and information regarding past surgeries and chronic illnesses, as well as insurance information and demographics. Some systems even allow users to upload content such as lab test and imaging results. The idea behind PHRs is that patients can share their information with their different providers, though doing so can require giving your doctor online access to your personal health record, printing it and taking it with you to the doctor, or saving the data on a portable drive.
source: http://www.meaningfulusenetwork.com/what-is-phr-software-and-who-uses-it/
See on www.meaningfulusenetwork.com