See on Scoop.it – healthcare technology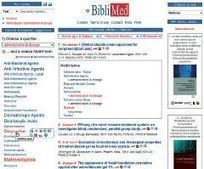 Social networks, blogs, wikis and other patient communities are revolutionising access to medical information, the relationships of patients with their physicians, and the communication between pharmaceutical companies and their customers.
The role of the patient
Health 2.0 brings a new player into the cycle of medical information, the patient, who was until recently a mere spectator in his health. Throughout the meeting, patients (e-patients and expert patients) were at the heart of every conversation. The example of the community Contribution Cancer illustrates the willingness of patients to take more responsibility in the health system and to be involved in decisions that will impact the health of their fellow citizens in future years.
Giovanna Marsico, as project manager of Pôle Citoyen, the patient-communication part of French cancer research cluster Cancer Campus, is a passionate advocate of the role of citizens. She expects that, through the use of new technologies, patients will become 'players' in the health system by positively influencing the medical profession and political decisions.
To meet this increasingly strong social demand, healthcare professionals are starting to share their experiences on social networks or developing their own blogs, such as Doctors Web-Masters. This is a deep evolution in medical knowledge. Although it ultimately has little effect upon the medical practitioner in their office, it profoundly influences the amount of health information available on the web to the layman.
This trend can sometimes lead to an overestimation of disease severity and so validation of medical information available on the web is vital. The explosion of medical online information and mobile devices tap into the core values of librarians such as: information validation; sharing and dissemination; and expertise versus lay knowledge.
Librarians in this sector, like other health professionals, must now look at patients as new partners, as consumers of medical news, as influencers of the health system and as new sources of medical information.
New initiatives are also allowing health professionals to take back control. In exchange for personal data, the patient could receive personalised information, advice and tailored services delivered by health professionals, possibly with the support of medical associations or medical insurance companies.
See on www.researchinformation.info