See on Scoop.it – healthcare technology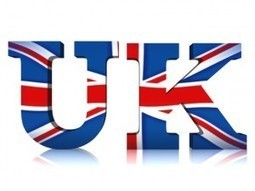 Last week I made a trip "across the pond" to sit in on some market research with UK consumers on how they access and use health information online. Not many surprises including the fact that they access US healthcare sites (especially product sites) and want more of say about their treatment options.
The conversations in the research started with the "quality" of their healthcare and pretty much everyone was very happy with the UK's healthcare model although some did say that it can take a time to get certain non-life threatening surgeries scheduled.
When it comes to health information they are spending more time online but they tend to go to Rx product websites after receiving an Rx rather than before. "Some of the drugs in America aren't available here, are they ?" said one older consumers while others say that they trust the UK system to prescribe the right dosage.
Like American patients most health searches on the Internet are the result of a "trigger", a life event or injury. However some of the UK health plans reward patients for taking a proactive approach to their health through exercise and diet.
When it comes to social media the groups we spoke to (8 in all) said they are open to using social media for health. We probed on this and asked about privacy issues but most of them did not think it was a big deal unless the health condition mandated it.
See on worldofdtcmarketing.com