See on Scoop.it – healthcare technology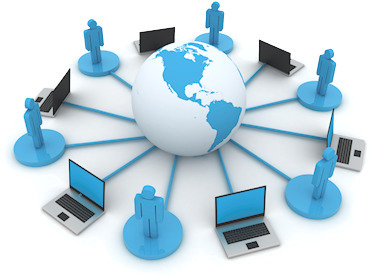 The ability to save businesses money, and in myriad ways, is one of the prime advantages of the cloud technology.
Every for-profit business wants to make money by the very nature of the definition. And if one gets down to basics, there are two ways to make more money – earn more and spend less. While cloud computing can definitely help businesses like healthcare organizations earn more through improved operations leading to greater customer satisfaction, today we will look at the different ways cloud computing can save money for businesses.
1. One-time Investments as Operational Costs
Firstly, with cloud computing you don't have to make large upfront investments in your IT infrastructure. Not only are such investments a drag on a business' bottom line, they depreciate over time. On the cloud, one-time investments are spread across several operational cycles, becoming part of operational costs. As any corporate finance professional will attest, this is a much better alternative. Once you include the time value of money in your ROI calculations, cloud computing seems even more attractive.
2. Effectively Renting IT Assets
Secondly, a business on the cloud can benefit from economies of scale, not through its own purchases but those made by the service provider. These providers can buy IT assets in bulk at lower costs than consumers can do themselves, and part of these cost savings is passed onto them. Thus, businesses end up saving money by not buying IT assets outright but effectively renting them on the cloud.
3. Reduced IT Operational Costs
Thirdly, running a large-scale IT operation as is required by large complex multi-facility hospital organizations is a costly affair in itself. Other than the costs of upgrading hardware and software, businesses have to bear personnel costs like salaries and benefits. If busines operations are on the cloud, all these are the responsibilities of the cloud service provider. Also, and this is especially applicable to businesses located in large metropolitan areas, going on the cloud can save good money in rentals by outsourcing IT assets and personnel away from the premises.
4. Billing on a Per-use/Per-demand Model
Consumption of cloud computing resources is billed on a per-use model, which effectively becomes a per-demand model. Therefore, businesses pay for only what they use, and they use only what they need. With the traditional paradigm, a business has to pay for its existing IT assets, whether they are used or not. Maintenance has to be performed, utility bills have to be paid and salaries have to be disbursed – whether they are contributing to the business revenues or not. Going on the cloud can prevent all this.
See on www.healthcareboardroom.com