See on Scoop.it – healthcare technology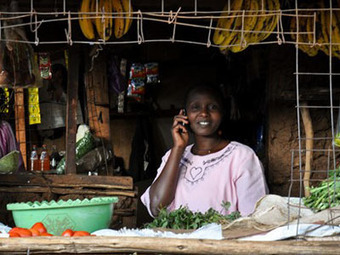 The GSMA today announced that mobile operators are driving significant value for the healthcare industry by improving access, reach and quality to care across the entire patient pathway.
The findings come from a new report by the GSMA looking at the wider healthcare ecosystem, "Integrating Healthcare: The Role and Value of Mobile Operators in eHealth," which was released at the Mobile Health Summit in Cape Town on 30th May 2012 and is supported by data from the GSMA mHealth Tracker.
"Over the past few years we've seen mobile operators delivering end-to-end healthcare solutions which have typically been provided by the traditional systems integrator but there is clear evidence supporting operators' emerging role in eHealth," said Chris Locke, Managing Director, GSMA Development Fund.
The healthcare industry is undergoing a fundamental shift as demand from patients for services outside of traditional healthcare settings, such as hospitals and clinics, increases. This in turn is driving increased demand for mHealth services, with the mHealth market estimated to be worth US$23 billion by 2017.
In addition, operators are also developing ICT capabilities that enable them to serve the larger eHealth market, such as cloud-based medical records and imaging as well as in the provision of health information exchanges. This larger eHealth market is estimated to be worth up to USD$160 billion in 2015.
Leading mobile operators are expanding beyond their core capabilities in consumer voice and data, to global business integration capabilities. They are now integral to areas such as cloud computing, enterprise collaboration, machine-to-machine integration and integrated payments to support core clinical and operational processes.
See on www.itnewsafrica.com