See on Scoop.it – Healthcare in India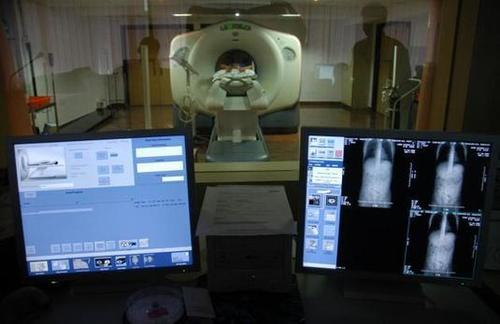 Dr Devi Shetty, Chairman and MD, Narayana Hruduyalaya(NH) wants to change the dynamics of healthcare in India. He is changing the dynamics of hospitals by setting up beds at the lowest cost, in as little time as possible. To facilitate this, NH recently tied up with HCL Infosystems to leverage cloud computing technologies for various applications. Dr Shetty reckons this partnership will help them to set up 10,000 affordable beds and keep healthcare costs low.
Similarly, last year, HCG set up Centre of Excellence for cancer care with the help of Siemens. As a part of this collaboration, Siemens will work with HCG to develop software, undertake R&D and conduct training programmes. These will provide better alternatives to clinicians and more effective treatment to patients.
Last year, Mumbai-based SevenHills Hospital opted for a high performance network from CommScope. The 20 million sq. ft. hospital has more than 15,000 network outlets. The hospital has many vital systems connected to its networks and needed a constant, real-time view of what is happening robust cabling system.
In May, Max Healthcare deployed Dell's services and created an information technology ecosystem with the adoption of Healthcare Information and Management Systems Society (HIMSS). According to Max Healthcare, it has achieved 'Stage 6′ on the Electronic Medical Record (EMR) adoption model, which indicates that a large portion of patient records are electronic with minimal usage of paper charts. "Max Healthcare's physicians receive evidence-based alerts as they enter electronic orders for their patients and a closed-loop medication administration system to maximise safety processes," said Dr Ajay Bakshi, CEO & MD, Max Healthcare.
This is a change from earlier days when hospitals preferred to develop their own IT systems and manage it. However, due to lack of skill sets and costs associated with engineers, healthcare providers have resorted to outsourcing.
"We feel that technology is best managed by specialists and at the same time reduce our capex which is consistently going up," said Dr Shetty.
As hospitals start adopting IT, the market for technology in India is growing. 'A recent trend in healthcare is the use of mobile devices to review medical images," said a senior official from Siemens Healthcare.
See on www.thehindubusinessline.com