See on Scoop.it – Healthcare in India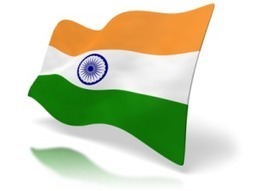 The demand for better quality and more efficient healthcare from India's growing middle class is leading private hospitals and healthcare providers to invest in healthcare infrastructure and services, according to a new report from U.K-based healthcare business intelligence firm Espicom.
The report states that two-thirds of the $69 billion expenditure on healthcare in India in 2010 was made by the private sector. Espicom projects that in 2015, healthcare expenditure in India will nearly double to $129.8 billion. Private sector expenditure will account for just under 70 percent of that.
"Growth in the private provision of health will continue to be the driver of the Indian health market," said Karen Holmes, senior health analyst at Espicom and the report's author, in a news release. "The expansion of good quality private health facilities is an opportunity for western companies. India is unable to meet the increasing demand for the latest high-tech medical technology and drugs."
In fact, private hospital chains like Max Healthcare and Apollo Hospitals added the most new beds added in the past several years.
In an email, Holmes explained that India's regional healthcare markets are quite different and represent different levels of opportunity for Western companies.
See on medcitynews.com