See on Scoop.it – healthcare technology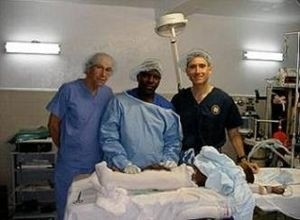 Tim Jackson from the University of Surrey eloquently describes how our capitalistic society has traditionally been addicted to and focused on productivity- that more is better and less is detrimental to a nation's progress. However, he explains that from an economic viewpoint, we may have likely pushed productivity to it limits,"such that if our economies don't continue to expand, we risk putting people out of work".The end result is that we have to choose alternate ways to adjust for unemployment: from a shorter work week to sharing available work are examples he cites of recent proposals put forth by a British think tank called the New Economics Foundation.
However, in his new world order, when demand stagnates, and economies need to produce jobs, he recommends that we focus on sectors traditionally defined by "low productivity"–such as medicine, education and social work. He specifically contends that focusing on productivity in sectors such as medicine, where care is dependent on people's "time and attention" is actually undesirable because the quality of the care is at risk. He contends that a focus on caring, quality time and cultivation of interpersonal relationships by medical providers has inherent value in terms of improving our lives, which can actually "expand our economies". The premise of his belief is ultimately rooted in the fact that investing in people should be a valued "commodity" that is "environmentally sustainable" as opposed to jobs which simply churn out resources.
In reality, and in contrast to Mr Jackson's ideal world he describes, office based, "non-concierge" physicians, typically are required to see a high number of patients per day due to relatively low patient reimbursements. High productivity has been traditionally been important to physicians in this setting in order to remain financially solvent. In this sense, productivity is traditionally measured by number of patients seen, speed, and being thorough at the same time-qualities which our current medical culture values. This model for care, whether in an office setting or in an emergency department, may not offer patient centered and focused care, mainly as a result of time constraints.
See on www.forbes.com