See on Scoop.it – healthcare technology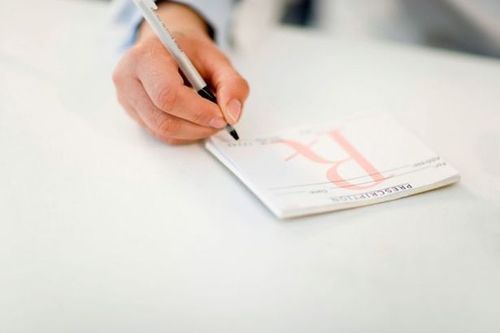 As a physician liaison, clinical manager or health care marketer, one of the most difficult audiences to appeal to and get a response from is your own medical staff. Because we face a national shortage of physicians, physicians now have less time and more to do than ever. Below are some tried-and-tested techniques for connecting with your doctors, catching their attention and generating a response to your message.
Refocus perspective
Try to look at things from the perspective of the physician. What are the issues with which he or she is struggling? Sometimes, we get so focused on our intended message that we fail to see the issue that is most important to the physician at that moment. You may plan to speak to the physician about a new imaging device, but the physician's current need may be to find a cardiologist who will take a patient with Medicaid.
Address physician needs and requests quickly
The more responsive and timely you are to physicians' questions and requests, the more they will look to you as a resource. Even if you don't have an answer to the question, make sure to get back to the doctor, assuring him or her that the request is still in the queue. Engage the assistance of other leaders when necessary, and collaborate to solve the issue and prevent reoccurrence. While it may increase your workload in the short term, it will help you develop a relationship that will be long-lasting. As you form relationships with physicians, they will gradually let you into their inner circle. Build trust, earn trust.
Provide solutions, not sales pitches
Physicians are bombarded with sales pitches and advertisements each day—"Prescribe my pill," "Buy my EMR software" and "Use my medical supplies." Before you set out to see a physician in the field, consider your approach. Are you just another sales rep? Instead of arming yourself with promotional literature, bring information that's of value to the particular practice. Work with the clinical managers on the floor to uncover a personalized patient or practice issue you can resolve with the doctor during your visit. Physicians and staff will start to see you as an answer provider, not a salesman, allowing you to get past the waiting room and back to the clinical area to see the physician more quickly.
K.I.S.S.
We've all heard it—Keep it simple, silly! More than ever, this rule applies to doctors. Keep your message and its delivery very simple. Focus on the one item that will most appeal to the doctor you are talking to on that particular day, use bullets to convey the most important patient and physician benefits, and, preferably, do this all on one sheet of paper. But be armed with details and support for your message—just because your sales tool is pared down, it doesn't mean your knowledge can be. Be prepared to answer tough questions from this critical audience! Do not be afraid to admit if your product or services are not the best solution for the current need. This will build credibility for you and your company.
Study and find a clinical mentor
Some of the best physician liaisons come from clinical roles themselves. They can talk the talk, relate to the demands of patient care and be viewed as more credible by a physician audience. If you don't have the benefit of a clinical background, get your biology knowledge up to snuff. Many community colleges allow individuals to audit courses—choose some entry-level biology or medical assistant courses that will give you the basics of human anatomy. Also, if you come from outside the clinical world, make sure you find a mentor—someone with broad clinical knowledge across many specialties, such as a registered nurse. He or she will be a great asset to you when you just aren't sure what an endoscopic retrograde cholangiopancreatography is!
See on www.healthcarecommunication.com