See on Scoop.it – healthcare technology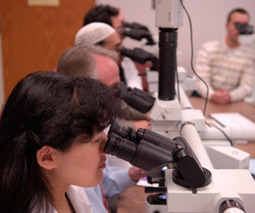 Some people use social media strictly for personal purposes. Others use it to tout their expertise on a subject or to market a business. Many use it for a little of both. The choice is usually a matter of personal preference and ambition, but for physicians using social media to discuss medical issues and communicate with others, it's much more complicated.
BMJ recently published an article on the difficulties physicians face trying to maintain a distinction between personal and professional lives on social media, as they navigate the legal and ethical issues involved discussing medicine and interacting with the public online. I spoke to some physicians at the University of Chicago Medicine who are avid users of social media and asked them why they decided to start using social media, and how they draw the line between the personal and the professional online.
See on sciencelife.uchospitals.edu