See on Scoop.it – healthcare technology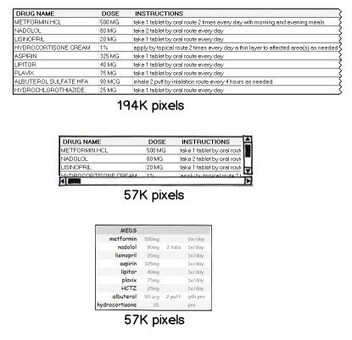 Pane Management — Part 1 The quantity of detail is an issue completely separate from the difficulty of reading.
We've been considering a high-level EHR user interface design that employs multiple panes within a single screen to display all the categories of data in a patient encounter.
In my last post, I discussed how mouse hovers or clicks can be used to expand and contract panes as needed. Excellent reader comments by Dr. Gregg and Dr. Robert Lafsky have made it clear it would be helpful to explore the limits of how much EHR data can be effectively displayed within an unexpanded pane.
In other words, can a relatively small pane present information at a high data density without creating clutter and confusion? Can multiple panes on a single screen be used to display most of the relevant data for a patient encounter, even before expanding or moving panes?
See on histalk2.com