See on Scoop.it – healthcare technology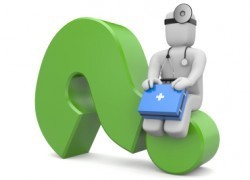 Take control of the situation and manage your risk by asking Electronic Health Records EHR vendors you're considering 5 important questions.
• How long has your company been around?
• How many clients do you have now? Where are they located? Knowing the number of clients is a good basic fact to know to help you judge what other practices have chosen to trust the vendor with their data. Diversity is good here, just as in a stock portfolio… if clients are across the country or world chances are better the company will weather economic difficulties better. If there's less diversity, find out the reason for this. If your vendor specializes in podiatry practice software in Florida, what will happen when most podiatrists have systems in place?
• How long have you been working in [specialty area]? (if applicable) Chances are that vendors with loyalty to a certain specialty will have the experience and reputation to continue to generate business from new practitioners entering the field who are familiar with the product.
• How large is your staff? Think about it this way: if it's a small company and the two product developers in charge of doing all of the company's updates decide to switch careers, will it put the vendor's future at risk? At the same time, if it's a huge company it may just indicate that the company is reeling in sales during boom times and will lay everyone off once the flood slows to a trickle.
• What do you see your company looking like 3 to 5 years from now? This is a fair question to ask; you're investing your money in their product, so in a way you're becoming a stakeholder in their future.
See on www.capturebilling.com