See on Scoop.it – healthcare technology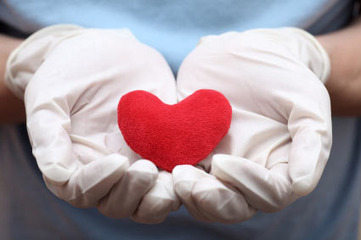 Digitization with an EHR will provide the foundation necessary to take medicine to the next level while improving operational efficiencies and workflow, which then may improve quality of care and outcomes, stated Amit J. Shanker, MD, of Bassett Healthcare at the New York Presbyterian Health System in Cooperstown, N.Y., on May 9 during the 33rd annual scientific sessions of the Heart Rhythm Society.
"While promises abound, our feet must remain on the ground," Shanker said, mentioning that some physicians have compared adopting an EHR to repairing or building an airplane.
Shanker stated that until 2007, EHR adoption has been somewhat lackluster with only 25.9 percent of medical practices having some form of EHR. Even then, most of the information exchange was rudimentary.
Noting the U.S. is behind other countries like the Netherlands, New Zealand and the U.K. where EHR penetration exceeded 80 percent, Shanker stated that the time for adoption is critical. Hesitations to adoption include funding, anticipation of implementation difficulty, process workflow redesign and lack of support of medical staff within the group.
"What's interesting is these hesitations for EHR adoption are universally found in the adoption and internalization of any novel technology regardless of sector," Shanker said. "[Technology change management] requires the support of the people involved in implementation and use of the system. As such, mechanisms need to be in place that provide real-time communication and feedback so an organization can progress from one stage to the next with the ultimate goal of institutionalization of a technology within an organization."
Smartphone and EHR collaborations already are being leveraged, he reported. In 2011, the telecom industry reaped $2 billion in revenue from mobile-to-mobile (m2m) technology so "it will be increasingly important for your practice to play where the puck is going to be, which underscores the importance to adopt EHR," Shanker noted.
He said that the m2m market is set to hit $8 billion by 2017. "Products and services are coming out each week."
For example, he mentioned a system in Sacramento, Calif., that increased compliance to check blood sugars and take medication 80 percent at five months using automated reminder texts to diabetic patients.
See on www.cardiovascularbusiness.com