See on Scoop.it – healthcare technology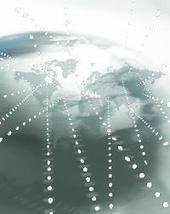 Virtualization hasn't really taken the health care industry by storm, but in the past few years it's becoming increasingly commonplace for organizations large and small to either jump or dabble in storage, server and desktop virtualization by using software to divide physical servers and desktops into multiple virtual environments.
Nearly every health care provider over 150 beds has some form of virtualization in its IT ecosystem, according to Jeff White, a principal at Aspen Advisors, a health care consulting firm. That movement has picked up steam as health care executives-and vendors-have gotten over the FUD (fear, uncertainty and doubt) of trading physical iron for software to run key operations, he says.
"A few years ago many executives worried about the reliability of a virtualized environment, and many of those fears were based on health IT vendors being reluctant to support their applications in the environment," White says. "But the benefits of it in terms of management and controllability have really proven out, and virtualization has really started being embraced the past couple years."
The reason for that change of heart of the C-level and HIT vendors wasn't based on an epiphany, but a reality: The stunning and accelerating growth of electronic data that needs to stored and processed makes purchasing physical servers to keep up a suicidal financial decision.
See on www.information-management.com