See on Scoop.it – healthcare technology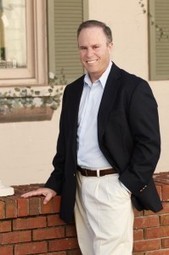 "Patient engagement is more than patient satisfaction. It is patient involvement in every aspect…The patient engagement process consisted of my wife (the patient), myself (the caregiver) and our medical team. All worked hand-in-hand throughout. Rather than telling us what we would have to do, they explained our options." -Rob Harris
So much has changed since 1990 when I first enlisted to be the primary caregiver to my wife.
I can personally attest that a different mindset has engulfed the medical universe.
As a "baby-boomer", my parents raised me well. I learned to respect authority and my elders. I did not question those in charge. My parents, considered to be members of the "traditionalist" age group, grew up during the World War II era, when the military was not quite worshiped, but certainly revered.
Amongst their populations, authority was never to be questioned. Doing so would label the one doing so as a malcontent.
As a caregiver and a person in 1990, I believed in treating everyone with respect, which I still adhere to today. In 1990, I rarely, if ever questioned someone in authority. To me, those in the medical community stood side-by-side with our country's political and spiritual leaders, military officers, and corporate executives.
The result? I did what I was told and did not question decisions made by those in charge. In other words, if I didn't like what I was told, I learned to live with it.
Today, the Generation X and to a lesser extent, the Generation Y populations of younger leaders are influencing and reshaping society in significant ways.
Today's generations grew up with computers, where vast amounts of knowledge are but a keystroke or two away. Hence, if they did not believe what they were told, they could go online and conduct research to determine the validity or legitimacy of the issue at hand. This next wave of professionals, we find, adheres to the philosophy, "Your title doesn't impress me. Your knowledge and abilities are what will convince me to believe and follow you. If I don't like what you have to say, I'm going to contradict you or, I'm going to check out and go elsewhere."
Are they being disrespectful?
Not as far as I'm concerned. What they are being is "confident" and "independent thinkers."
See on healthin30.com