See on Scoop.it – healthcare technology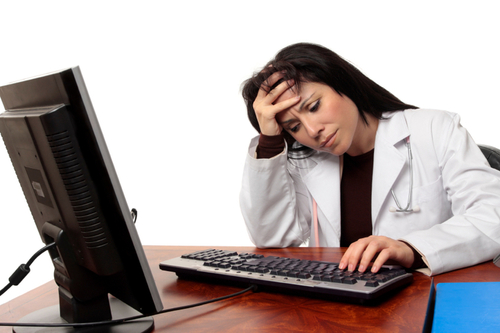 The first thing I noticed when I walked into the physician's office were the tall cabinets filled with manila folders, tabbed with names and organized alphabetically. There were three of these cabinets, taking up the entire length of the back wall, filled with hundreds upon hundreds of patients' records.
"I see you still have paper records. Do you plan on implementing an EHR anytime soon?" I inquired.
The doctor paused for a moment and said, "No, not really." Surprised, I inquired why.
"Well, there are a couple of things holding me back. The first is cost. There's an initial set-up fee, a maintenance fee, a technical support fee, a hardware and software fee. The fees just keep piling up and it isn't sustainable for a small practice like mine. Second is compatibility. The local hospital here uses Epic, but we use an Allscripts based system for logging in patients. It's not a full-fledged EHR, but the point is that it isn't the same as Epic. There's a lot of training involved in using all these programs, which means you need time to learn – time I don't have."
I shadowed him for the rest of the day, watching as he spent a good five minutes writing down pertinent information after every patient encounter. By the end of the day, I realized in the four hours that I had shadowed him, nearly an entire hour had been dedicated to writing. Wouldn't an EHR (electronic health record) system make his workflow a lot smoother?
See on thebiopsy.wordpress.com