See on Scoop.it – healthcare technology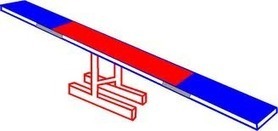 There is an odd balancing act when it comes to risk tolerance at pharmaceutical companies. On the one hand, the industry is incredibly risk averse. Whether it's because of the heavy regulations, steep consequences or the overall culture, most pharma companies avoid and mitigate risk at all costs. On the other hand, the pharmaceutical industry is based on a series of large bets in the clinical research pipeline. These are bets that would make any poker shark fold without hesitation.
It is this balancing act that contributes to some of the difficulties in getting pharmaceutical social media programs off the ground. Many companies lack a solid grasp of exactly what their risk quotient is when it comes to social media. And to complicate matters, a successful social media strategy needs to incorporate stakeholders from several functional areas including: legal, regulatory, safety, IT, marketing and PR. It's likely that your legal team is going to have a different tolerance for risk than your marketing team.
See on prforpharma.com