See on Scoop.it – healthcare technology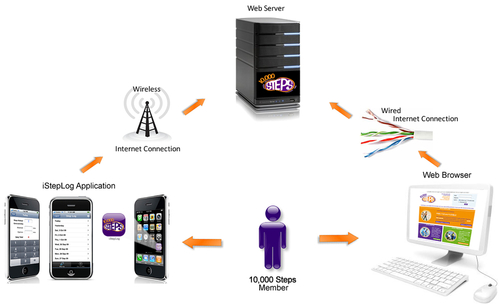 Website-delivered physical activity interventions are successful in producing short-term behavior change. However, problems with engagement and retention of participants in these programs prevent long-term behavior change. New ways of accessing online content (eg, via smartphones) may enhance engagement in these interventions, which in turn may improve the effectiveness of the programs.
Results:
Over the study period (90 days), the intervention group logged steps on an average of 62 days, compared with 41 days in the matched group. Intervention participants used the application 71.22% (2210/3103) of the time to log their steps. Logistic regression analyses revealed that use of the application was associated with an increased likelihood to log steps daily during the intervention period compared with those not using the application (odds ratio 3.56, 95% confidence interval 1.72–7.39). Additionally, use of the application was associated with an increased likelihood to log greater than 10,000 steps on each entry (odds ratio 20.64, 95% confidence interval 9.19–46.39). Linear regression analysis revealed a nonsignificant relationship between perceived usability (r = .216, P = .21) and usefulness (r = .229, P = .17) of the application and frequency of logging steps in the intervention group.
Conclusion:
Using a smartphone application as an additional delivery method to a website-delivered physical activity intervention may assist in maintaining participant engagement and behavior change. However, due to study design limitations, these outcomes should be interpreted with caution. More research, using larger samples and longer follow-up periods, is needed to replicate the findings of this study.
See on www.jmir.org