See on Scoop.it – healthcare technology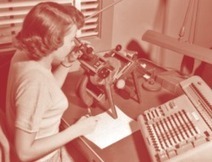 Engagement is easier than it used to be. Technology has advanced to the point that keeping track of one's health and staying connected with one's care team is simpler than ever, for pretty much everyone.
Everybody's talking about accountable care nowadays. But providers aren't the only ones who need to be held accountable as we push off into the uncharted waters of care coordination and payment reform. The folks on the other side of that storied and sacred doctor/patient relationship have important responsibilities too.
It's a refrain one hears over and over again, from the National Coordinator on down to smallest software start-up company: Only once a critical mass of people start thinking more about and taking more responsibility for their own wellness, can the health system transformation toward which we're all striving really come about.
The hard part? Making sure that actually happens.
See on www.healthcareitnews.com