Via Scoop.it – healthcare technology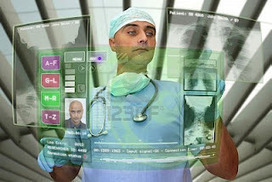 The proposed rule for Stage 2 Meaningful Use has a strong emphasis on patient engagement. This is certainly a good thing, and I am very glad to see the focus put on this area.
As the online petition urging the ONC even further strengthen these requirements says, "Nothing would result in improving the health of the population (and decrease healthcare costs) more than having greater involvement/engagement by individuals in the healthcare process."
I've signed the petition, and while the best way to have an impact is to actually submit comments on regulations.gov, this is a good way to show some critical mass on the issue. However, simply saying that it's important to strengthen the Patient Engagement requirements of Stage 2 Meaningful Use does not provide any specific guidance on what the good, the bad, and the ugly is in the proposed rule.
There is a great opportunity that Nate Osit, David Harlow, Adrian Gropper, Fred Trotter, and others from the Society for Participatory Medicine have made available to provide feedback and crowd source some comments using this form.