Via Scoop.it – healthcare technology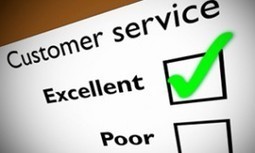 The EHR industry is characterized by fairly poor customer satisfaction—the average KLAS score for service sits at a low 73% (Ambulatory EMRs for 11–75 Physicians).
Physicians who cannot rely on their EHR company for excellent support will find their productivity and success jeopardized. No longer is the impact of an EHR limited to its use in managing charts—the increasing demands of government and other payer programs have extended the reach of an EHR beyond the four walls of the practice, and success or failure now has increasingly significant financial implications.
Physicians must be able to successfully share information, connect to HIEs, and report on clinical data. In the future, they will need to respond to new reimbursement models such as ACOs. All of these communications are complicated and fraught with potential technical challenges—even with the best EHR solutions—making access to the highest quality customer support vital.