Via Scoop.it – healthcare technology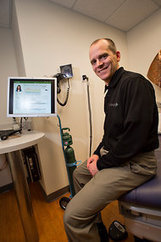 Some entrepreneurial doctors and patients have come up with Web sites and mobile apps to ease monitoring of a person's vital signs and even make appointments.
If ever an industry were ready for disruption, it is the American health care industry. Americans spend about $7,600 a year per person on health care, one in two adults lives with a chronic disease and the average wait time to see a doctor in a metropolitan area is 20 days. Entrepreneurs have responded by starting health care technology companies that are changing the way we interact with the entire system.